I've been quite busy these past few weeks not only inundated with cookies, but with work, writing a newsletter, planning meetings. I thought I didn't have anything worthwhile to post since all my cookies were my standard father's day cookies and CDA logo'd cookies (which I changed up and it looks fabulous!). But I've also had the enjoyable task of planning my sister's baby shower. She's having her 3rd child!!
I'm not posting details about the party. Instead, I'm posting the location of all my crazy ideas… note paper, scrap paper – any paper that's not important and has a little bit of white space on it. You see, I work… A LOT…at all hours of the day. I'm on the computer whenever I'm not attending to children, husband, pets, or the house. So sitting down with a pen pile of papers (that should probably go in recycling) gives me a little escape from looking at the computer screen. I doodle, write notes, cross out notes, and make lists.
I found an old notebook sitting next to me, plus a pile of scrap paper and quickly snapped a few pics with my phone. Here's a sample:
Planning my oldest daughter's 3rd birthday, I thought up of a plan for centerpieces and started doodling:
and that turned into this click here for more from this party: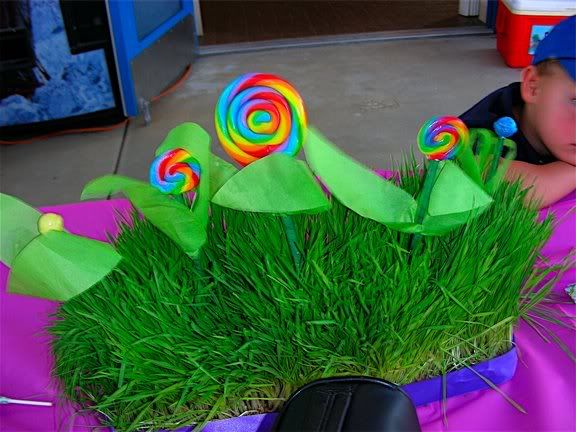 My youngest's 1st birthday dessert table:
and that turned into this:
And now, the beginning of my sister's baby shower plans:
Yes, I left it a bit fuzzy for a reason. Who knows what will come of it!
So moral of the story is… write your ideas down, draw (even if you can't draw), and jot down your inspiration! When you have a vision of what you want an event to look like, it's easier to make it happen when you have something for reference. Of course, my parties are NEVER perfect and things don't always go as planned. But go with the flow and accept what you can do. No need to stress over it… people will appreciate your effort, no matter what you do!
Just another thought… I probably should keep my ideas in one place, huh? I'll eventually have to get rid of all that scrap paper!